Faux Coleus Spray Stem, Purple/Green, 80cm – Silk-ka
Sometimes you need special foliage for a creation – well look no further! Coleus stems are known for their range of beautiful coloured leaves in hues of greens and pinks.  These lovely spray stems are 80cm long. The team at Silk-ka designed and created the Coleus to look just like the real thing. The colours and textures are life-like and they have a high-quality finish. Purchase just a single stem,  or 100 stems to get the perfect look!
Useful Information
Colour: Purple / Green
Total Stem Length 80cm
The main branch divides into 3 and is covered in lots of leaves of different sizes
Order Qty 12 to receive a full box
Also available in brown and green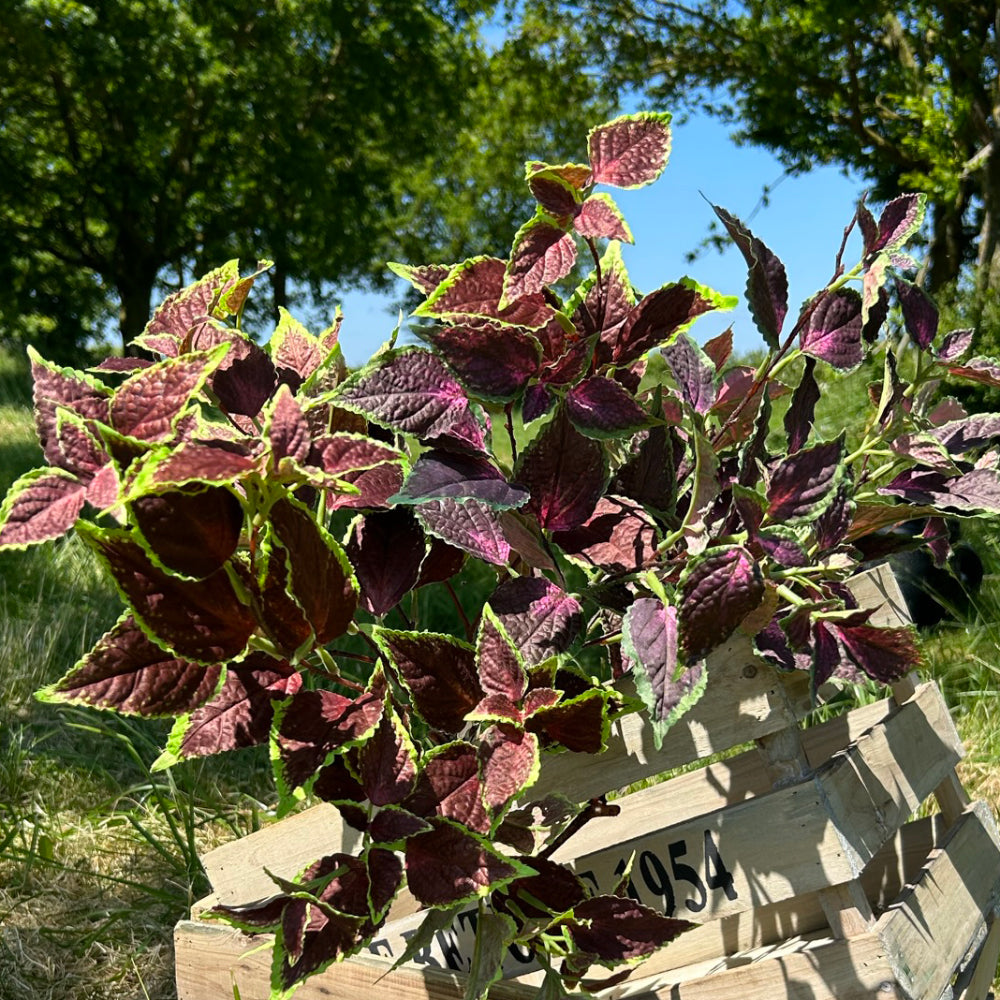 Part of our range of high-quality and beautiful faux flowers from Silk-ka 'Flowers for Life'
We are proud to be a UK partner stockist of the Silk-ka range and showcase a selected range on our webshop. A great benefit of purchasing through us is that you don't have to commit to buying whole cartons of a single product. We offer these products as single stems or sprays, which gives you the flexibility to mix and match and stick to your budget! Our pricing tier system means you benefit from cheaper prices when you purchase more of a particular product.
If you would like other stems, please contact us and we can arrange a quotation and supply. For the full selection of faux products we offer, head over to our Faux-Artificial section.