Faux Cosmos Spray, Red, 77cm – Silk-ka
Cosmos is a popular garden plant that flowers continuously throughout the summer.  These lovely stems will give that free-flowing just picked from the garden look to any bouquet or equally can be used in floral installations. The creators at Silk-ka have raised the bar with this beauty by adding fine detail and texture to the stem along with stunning little flowers that look as good as the real thing!
Useful Information
Colour: Red
Flowers x 6
Total Stem Length 77cm
The main stem branches off into three smaller stems, each with a collection of flowers and clusters of fern-like leave
Available in a range of colour options that can be viewed in our wider range of Silk-ka products
Order Qty 16 to receive a full box
The deep, rich reds in this bunch are so bold. The cosmos looks stunning next to the dahlia and chrysanthemum when laid on this stubble field!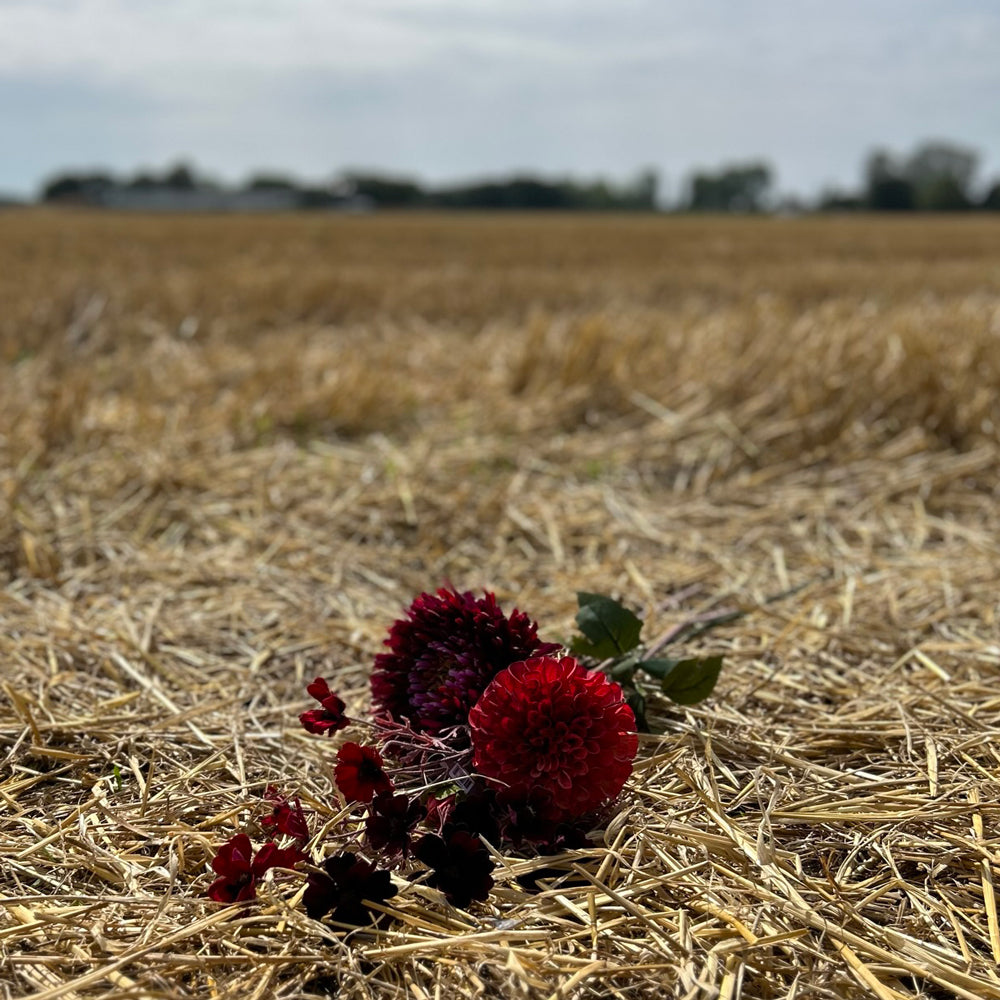 Part of our range of high-quality and beautiful faux flowers from Silk-ka 'Flowers for Life'
We are proud to be a UK partner stockist of the Silk-ka range and showcase a selected range on our webshop.  If there are other stems you would like don't hesitate to get in touch with us and we can arrange a quotation and supply. For the full selection of faux products, head over to our Faux-Artificial section.