Faux Dahlia Spray, Light Pink, 74cm – Silk-ka
This Silk-ka creation has been hand finished with delicate petals that have a multi-tonal colour that adds to the overall realism of the product. The contrasting leaves also have a mix of dark and light orange tones that complement the reddish stem. Silk-ka's premium quality artificial flowers are designed to last and be reused over again. Take a look at our range of vases and vessels to find your perfect match for these gorgeous flowers.
Commonly used as wedding flowers, the Dahlia symbolises commitment and everlasting union. The leaves of this product have a rusty, orange colour that offsets the light pink of the flowers beautifully.
Useful Information
Spray Stem
Colour: Light Pink with rusty orange leaves
Flowers x 3
Total Stem Length 74cm
Order Qty 12 to receive a full box
For more dahlias in different colours and styles, visit our full Silk-ka range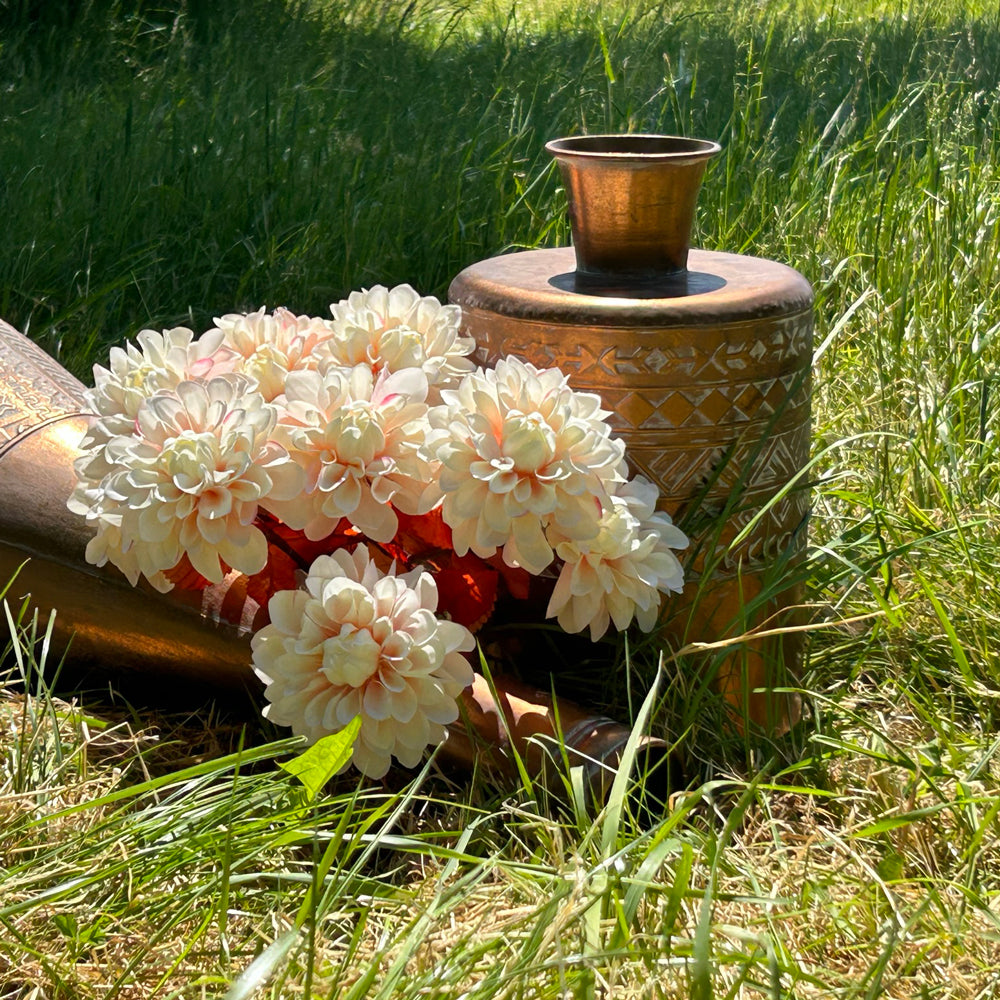 Part of our range of high quality and beautiful faux flowers from Silk-ka 'Flowers for Life'
We are proud to be a UK partner stockist of the Silk-ka range and showcase a selected range on our webshop. A great benefit of purchasing through us is that you don't have to commit to buying whole cartons of a single product. We offer these products as single stems or sprays, which gives you the flexibility to mix and match and stick to your budget! As with the rest of our products, we price in a tier system, meaning you benefit from cheaper prices when you purchase more of a particular product.
If you would like other stems, please contact us and we can arrange a quotation and supply. For the full selection of faux products we offer, head over to our Faux-Artificial section.