Drumstick Scabiosa, Preserved, Violet, Bunch x 10 Stems
This is our Preserved Drumstick Scabious, Scabiosa stellata. Delicate and perfectly formed we stock these in a range of finishes.  The perfect stem to add to your posies and bouquets.
Useful Information:
Finish: Violet
Bunch = 10 Stems
Available in a wide range of colours
Up to 35cm in total length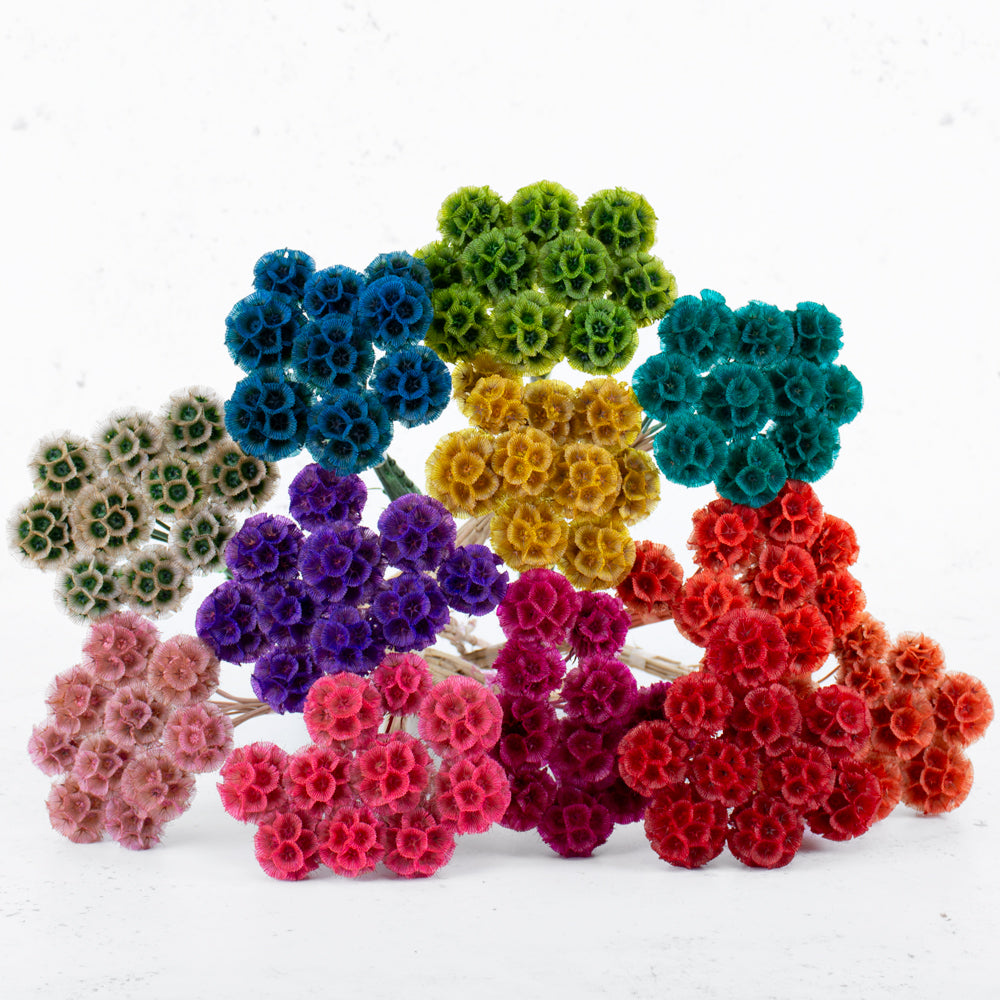 Important Information
Preserved foliage and flowers are natural stems that have been treated and often coloured. Stem shapes can vary just as with any natural product.
Keep away from sudden temperature changes and changes in humidity. Stems can react to these changes by sweating and they are not colourfast, so please keep away from surfaces where they could cause staining.
Do not clean stems with water, just lightly dust. Chemicals used in the preserving process are non-toxic but sometimes certain products can produce an odour.
INDOOR USE ONLY
KEEP AWAY FROM WATER