Faux Berry Spray, Cream, 89cm – Silk-ka
These lovely berry stems would be a fantastic addition to any Autumn bouquet or mix them together with other artificial flower stems to create a beautiful centre piece.  Our authentic artificial berry spray and silk berries are sure to please. Part of our curated Autumn range that works perfectly with our faux autumnal leaf stems.
Useful Information
Colour: Cream
Total Stem Length 89cm
The 3 main stem branch off into smaller stems, each with a collection of various size berries
Available in a range of colour options that can be viewed in our wider range of Silk-ka products
Order Qty 24 to receive a full box
The beautiful mix of Silk-ka flowers below includes this faux berry spray – doesn't the cream hydrangea look amazing?!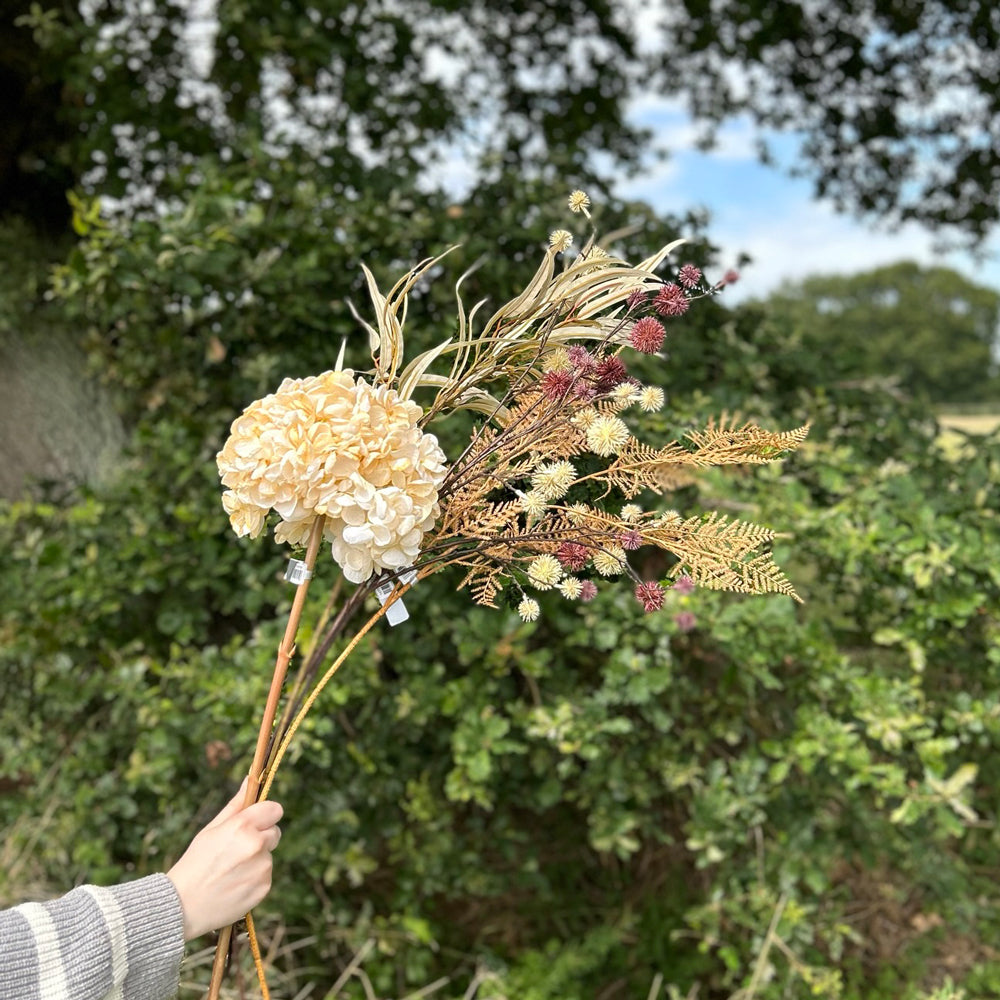 Part of our range of high-quality and beautiful faux flowers from Silk-ka 'Flowers for Life'
We are proud to be a UK partner stockist of the Silk-ka range and showcase a selected range on our webshop.  If there are other stems you would like please contact us and we can arrange a quotation and supply. For the full selection of faux products we offer, head over to our Faux-Artificial section.