Faux Lily Stem, Lavender / Cream, 105cm – Silk-ka
With flowers like trumpets, this lovely Lily stem is Lavender with a White/Cream colour emerging from the centre of the flowers.  Each stem has multiple flower heads meaning it gives a huge fill and impact within a floral installation. The talented designers at Silk-ka have taken a lot of time and care over the design and construction of these flowers, and the end result is so real, you will have to closely inspect to tell they are faux flowers!
Useful Information
Colour: Lavender / Cream
Total Stem Length 105cm
The stem is covered in lots of closely packed flowers along the top 40cm
Order Qty 12 to receive a full box
There is a wide range of lilies in different colours and styles within the Silk-ka range to suit different tastes and decor themes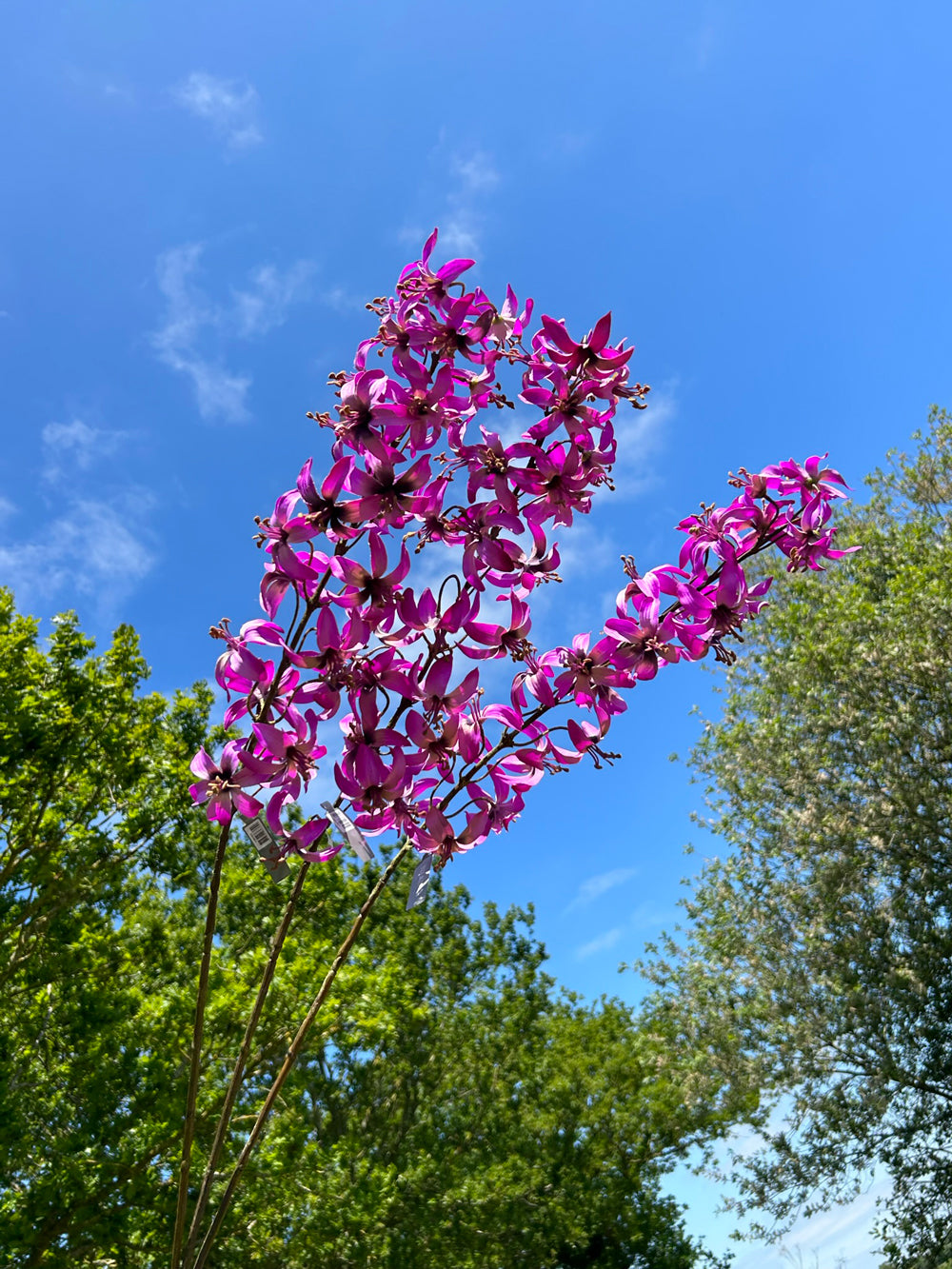 Part of our range of high quality and beautiful faux flowers from Silk-ka 'Flowers for Life'
We are proud to be a UK partner stockist of the Silk-ka range and showcase a selected range on our webshop.  A great benefit of purchasing through us is that you don't have to commit to buying whole cartons of a single product. We offer these products as single stems or sprays, which gives you the flexibility to mix and match and stick to your budget! As with the rest of our products, we price in a tier system, meaning you benefit from cheaper prices when you purchase more of a particular product.
If there are other stems you would like please contact us and we can arrange a quotation and supply. For the full selection of faux products we offer, head over to our Faux-Artificial section.